By all accounts, AFC Ajax has had a great soccer season. The club's record in the 2014 2015 Eredivisie includes 20 wins, six draws, and just four losses, with a goal difference rating of +38. They also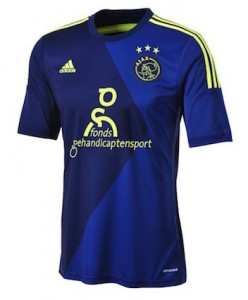 participated in the 2014 2015 Champions League, and made it to the round of 16 in the Europa League. Needless to say, fans of the Lancers have had plenty to be proud of this year, and they can all mark the strong run with brand new team gear from Soccer Box's Ajax Amsterdam shop.

At Soccer Box, we still have plenty of current Amsterdam team gear in stock for the 2014 2015 campaign. Pick up a new red and white home jersey, or save 10% on the Ajax away jersey 2014 2015 with a great end-of-season discount.
Read more »