CSKA Moscow finished second in the Russian Premier League last season, falling seven points behind Zenit St. Petersburg after having clinched the title by just a point in 2013 - 2014. Now, 15 weeks into the 2015/16 Russian Premier League 30-game season, CSKA Moscow are six points ahead of the rest of the field eyeing a potential sixth Russian Premier League title. Will CSKA's Horses be able to keep their streak of solid performances alive during the second half of the season? Or will another contender?Zenit St. Petersburg, perhaps?come out of the woodwork and challenge the current leaders for the title?
Zenit St. Petersburg's Downfall
If another football club
is
going to push CSKA Moscow out of the top slot, it would stand to reason that
the reigning RPL champions would be the top contenders. Zenit St. Petersburg, though, are not in the best shape in terms of domestic record. The Anti-Aircraft Gunners led the way last season with 20 wins, four draws, and six losses. This season, they've already picked up five draws and three defeats, with only seven wins in the first 15 weeks of competition. Zenit are currently sitting in fourth place on the 2015 - 2016 Russian Premier League table.
Zenit St. Petersburg's "downfall" in the Russian Premier League has been confusing, considering how well the football club have performed in international competitions this fall. Indeed, the Anti-Aircraft Gunners are the only team to have won all four of their Champions League group stage matches so far, scoring easy wins in a group that also includes solid soccer squads like Valencia, Lyon, and Gent.
Could Zenit's solid UCL play be a sign that the club have been taking it easy in the Russian Premier League play, to stay prepared for the challenges of tough international competition? If so, the Anti-Aircraft Gunners
could
be primed for a comeback now that they've guaranteed themselves a spot in the Champions League knockout stage. After all, Zenit St. Petersburg, despite their surprisingly small number of wins, have still scored 29 goals in their first 15 fixtures?more than any other soccer team in the Russian Premier League.
The Top of the Table
Regardless of what happens with Zenit St. Petersburg in the second half of the Russian Premier League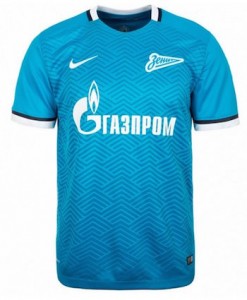 season, there are a few clubs that have benefitted from the defending champions' weakness so far. One of those is Lokomotiv Moscow, who finished third last season, but have moved up to second place this fall.
CSKA Moscow are the clear leaders at the top of the table, with 11 wins, three draws, and just one loss, good for 36 points. Lokomotiv are six points back, but gained three on CSKA last weekend, notching a 2-0 win against Zenit as the Horses stumbled to a 1-2 loss against Krasnodar.
Also gaining on the leaders are Rostov, who are tied with Lokomotiv Moscow at the 30 points, but who trail in goal difference, +7 to Lokomotiv's +9. Rostov finished all the way back at seventh last season but have impressed this year, winning games against powerful soccer clubs like Lokomotiv and Dynamo Moscow.
Krasnodar, finally, round out the top five with a score of 24 points.
Disappointing Season Starts
If Rostov have enjoyed a surprisingly strong 2015 - 2016 season so far, several other football clubs?Zenit
included?have experienced disappointments so far. Dynamo, for instance, finished fourth last season but have tumbled to ninth this fall. They've only won four of their first 15 games, picking up six draws and five losses along the way.
Spartak Moscow, meanwhile, remain in a slump. The People's Team have been a part of all 23 Russian Premier League seasons and have won nine of them?more than any other club. However, Spartak haven't clinched an RPL title since 2001, and will likely continue to the slump this season. After 15 matches, they are sitting seventh on the table.
Root for your favorite Russian Premier League football club today, with a brand new jersey from Soccer Box! Whether you wish to cheer for the People's Team with a
Spartak Moscow jersey
2015/16 or root for the defending champions with a
Zenit St. Petersburg shirt
, we've got you covered!