It was fairly clear last season that Manchester United was not the right place for Angel di Maria. While the Argentine football star created a fair number of scoring chances and provided 11 assists-the third highest tally of any Premier League player-he struggled to convert his own scoring opportunities. Indeed, Di Maria only netted three goals in his 27 Premier League appearances-not worth, it seemed, the steep £59.7Â million that Louis van Gaal and company had paid to bring him to England.

Di Maria's struggles at Manchester United led to a swift exit and transfer to Paris Saint Germain. And in the early weeks of the season, it looked like Angel had found his place. He provided an assist in his very first match with the new football club-an August 30th away game against Monaco-and scored just four minutes into PSG's first Champions League match of the new season. But now weeks into the 2015/16 campaign we have to ask Angel di Maria struggling once again?

Not Fitting In

Since those sterling moments, Angel di Maria has fallen back into the pattern he showed last season. In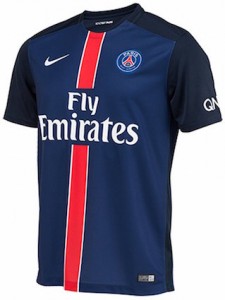 Ligue 1 play, he has so far tallied eight appearances and 560 minutes of play. In that time, Angel has scored three goals and provided three assists. With the Champions League considered his total jumps to four goals and three assists.

Those numbers aren't bad, per se. Di Maria is a midfielder, and most of the top midfielders in the 2015/16 season have only scored three or four goals so far. The exception to that rule is Nice's Hatem Ben Arfa, who has tallied eight goals so far. However, compared to teammates Edinson Cavani and Zlatan Ibrahimovic, Di Maria has been ineffective this season. Cavani has scored seven goals and offered two assists while Ibrahimovic is at seven goals and three assists.

More than not living up to what his teammates are doing on the soccer field, though, Angel di Maria has disappointed this season because he has once again been unable to live
up to the level of his own performances at Real Madrid. It's not so much that Di Maria isn't scoring goals. In his last season at Real Madrid, the Argentine winger only scored four goals in his 34 league appearances-though his total jumped to 11 with cup and continental play considered.

Rather, it's that Di Maria isn't providing the same number of assists or creating the same number of chances he once did. At Real Madrid, Angel shined because he was able to make world-class strikers like Cristiano Ronaldo and Karim Benzema even better at their jobs. In 2013 2014, he provided 17 assists in league play, three more than any other player on the table.

At PSG, with Ibrahimovic and Cavani both on the pitch, Di Maria's talent for creating scoring opportunities should be yielding extremely high scores for the Parisians. Instead, his assist total is average.

A Growing Backlash

Unsurprisingly, Angel di Maria's continued struggles have caused a growing backlash among soccer fans and PSG fans alike. Most French media outlets have claimed that Angel just isn't the right fit for Paris Saint Germain.

PSG manager Laurent Blanc has even stated, on record, that Angel "is not yet imbued with the philosophy of our game that is being put forward." Blanc also said that he believes Angel is still the same player that he always was, however, and that he "needs help" to recapture that potential. Part of the issue, Blanc thinks, is the immense pressure Di Maria is facing. When Angel arrived in Paris, many soccer fans speculated that his presence might help PSG win the Champions League for the first time in history.

Di Maria may have silenced some of his critics last Friday when he netted a late-game goal against Rennes to give the Parisians a 1-0 victory. Here's hoping that he continues to defy criticism and find his way with his new football club.

Help Angel get settled in, by picking up a new PSG jersey 2015 2016 from Soccer Box and rooting for the Argentine winger!