Arsenal have been riddled with injuries this fall, but that fact has-rather remarkably-not stopped them from performing at a high level. Indeed, the Gunners have spent much of their Premier League season so far in the top three, and even overcame a poor start in the 2015 2016 Champions League to secure a spot in the tournament's round of 16. Still, when December turns to January and the transfer window opens up, you can bet that Arsene Wenger is going to hit the market in search of some reinforcements for his injury-addled soccer squad. Rumour currently has it that Arsenal to target Lars Bender during the upcoming winter transfer window, would this be a good signing?
A New Figure in the Midfield?

One of the top prospects on the Arsenal radar at this point in time is Lars Bender, a 26-year-old defensive midfielder who currently plays for Bayer Leverkusen. Though the biggest sidelined names at Emirates Stadium this season are forwards (Alexis Sanchez and Danny Welbeck, in particular), arguably no part of the Arsenal squad has been more affected by the recent streak of injuries than the midfield. Arteta, Tomas Rosicky, Jack Wilshere, Francis Coquelin, and Cazorla-all midfielders-are currently out of commission.

The lack of strong players in the midfield has left Arsenal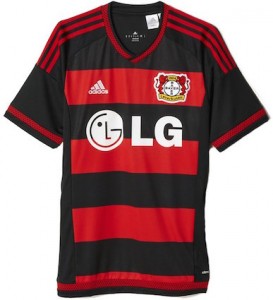 unable to control the ball as much as they would probably like. Even in their 3-0 win against Olympiacos Piraeus-which earned the Gunners their spot in the UCL knockout phase-Arsenal only managed 46 percent of the possession.

Bender, who has done good work since signing his first contract with Bayer Leverkusen in 2009, would be a welcome new figure in the Arsenal midfield. With Leverkusen, Bender has made more than 220 appearances and scored 17 goals. He was a part of his football club's runner-up finish in the Bundesliga in 2011 2012 and clearly has more heart than a lot of other players in the game of soccer right now. Indeed, in both of the last two seasons, Bender contended with injuries but still managed to make a combined 65 appearances and score five goals.

Signing a Leader

If there's a factor that makes Lars Bender a somewhat unlikely Arsenal transfer-at least for the January window-it's that he is Bayer Leverkusen's leader. Bender was given the captaincy at BayArena at the start of the 2015 2016 season. And while his football club is not performing as well as they did last season (Bayer Leverkusen finished fourth in the 2014 2015 Bundesliga), it's not likely that Bender would want to leave right now, or that Leverkusen would even be interested in letting him go. Bender's current contract runs to 2018.

Another factor that should inspire skepticism with regards to this particular transfer rumor is that Arsenal and Lars have been linked several times over the past few years. So far, those rumors have just turned out to be smoke.

Then again, the Gunners have never been quite so desperate to fill out the midfield as they are now.
Arsenal have a lot of midfielders on their football squad, with Soccerway.com listing 13. However, the team's depth has been tested this season, with all of those injuries putting Arsene Wenger in a tough spot for choosing starting lineups. Bender has been identified as a replacement or fill-in for the Gunners' regular go-to defensive midfielder Francis Coquelin, who is expected to be out with an MCL knee injury until late February.

To add to the speculation about a possible Lars Bender transfer, The Telegraph recently reported that Bayer Leverkusen chairman Michael Schade had changed his tune about the likelihood of a deal. Originally, Schade had said that Bender was not for sale in any capacity. More recently, he said that his football club "can't be as arrogant as to say that we are creating world stars and they will retire here." He went on to imply that, if Lars wants to head off to the Premier League in January to play for a top club like Arsenal, then there is a possibility that the two organizations could reach an agreement.

Will we see Lars Bender wearing the Arsenal jersey 2015/16 come January? Follow Soccer Box on social media to keep up with the latest in transfer rumors and news! You can find us on multiple platforms including Facebook, Instagram, and Pinterest.