Aston Villa were founding members of the Premier League in 1992 and have participated in every season of the division, avoiding relegation even when doing so seemed distinctly unlikely. Newcastle United, meanwhile, were early Premier League contenders, finishing as the league runners-up in both 1996 and 1997.

Needless to say, both of these teams have notable legacies in the EPL-not to mention a lot of adoring fans. Both clubs could be on their way to the Football League Championship after the 2015 2016 season, though. Fifteen matches into the current campaign, both Aston Villa and Newcastle United both face relegation and are struggling to find their groove.

Newcastle's Second Relegation?

In addition to their early Premier League success, Newcastle also had a solid run in the league in the early 2000s, scoring top five finishes in 2002, 2003, and 2004. However, the Magpies have been inconsistent at best for the past decade. In 2009, an 18th place finish resulted in the football club's first relegation since joining the Premier League. They fought their way back quickly, and even finished fifth in the Premier League in 2012, but have failed to secure winning records in the three soccer seasons since.

The 2015 2016 season might have the weakest incarnation
of the Newcastle United squad that we've seen so far this decade. Under the leadership of new manager Steve McClaren, the Magpies have won just three of their 15 matches so far, losing eight of them. They've also conceded 30 goals this season-the highest "Goals Against" total of any team on the EPL standings table (tied with AFC Bournemouth).

There is some silver lining for Newcastle. They've won two of their last four Premier League matches, including a 2-0 home match this past weekend against Jurgen Klopp's Liverpool. The wins have put the Magpies at 18th place on the standings table, with 13 points. Bournemouth and Norwich City have the same point total, while Chelsea and Swansea City are both within two points. In other words, just one more win would allow Newcastle United to escape the red zone.

Trouble for Aston Villa

If Newcastle United might have a chance of escaping relegation, it seems unlikely that the same reprieve will come for Aston Villa. The Lions have had a remarkable streak of avoiding relegation over the years, like last season, when they finished 17th-just three points outside of the red zone.

Unfortunately for fans of the Claret and Blue, Villa's luck seems to have run out this season. The Lions have taken just six points from the first 15 games of the 2015 2016 campaign, with just one win-an opening week victory against AFC Bournemouth-on their record for the season.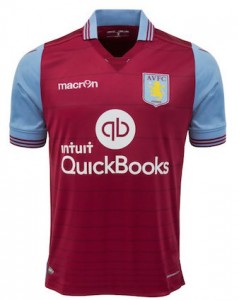 Recently, under the direction of new manager Remi Garde (a replacement for Tim Sherwood, who was sacked in October after just eight months in charge), Aston Villa have been able to muster promising draws with Manchester City and Southampton.

Still, a draw is not a win, and the Lions are going to need wins if they are going to keep their streak of staying in the Premier League alive. With 11 losses and six points, Aston Villa are a full six points behind their nearest competitors (Sunderland) on the Premier League standings table.

A Season of Shifting Fortunes

Though historically among the more dependable football clubs in the Premier League, Newcastle and Aston Villa are struggling this season due in part to the shifting fortunes of the league's supposed "middle class." In past years, the idea of Leicester City leading the table or of Crystal Palace skirting the top five would have been almost scoff-worthy. Last season, for instance, Leicester finished 14th and Crystal Palace barely managed to break into the top 10.

This season, though, the Premier League's less wealthy clubs have begun to find their way and level the playing field. As a result, some of the league's more traditionally "dependable" soccer teams-not just Newcastle and Aston Villa, but also Chelsea and, to a certain extent, Liverpool-have had difficulty stringing together wins this season.

Help your favorite team avoid relegation, with a new Newcastle United jersey 2015/16 or an Aston Villa shirt from Soccer Box.