It was an exciting weekend for football fans in Germany, as the country's top four soccer clubs did battle in the
Bundesliga
2015 week 15. Reigning league champions and perpetual frontrunners Bayern Munich traveled for an away fixture against Borussia Monchengladbach while 2014 - 2015 runners-up VfL Wolfsburg faced off against this season's revitalized Borussia Dortmund squad.
Bayern Munich Pick Up a Loss
The most fascinating thing about the weekend was that it brought Bayern Munich's incredible undefeated
run to a close. The Bavarians have been on fire this season, winning 13 of their first 14 league matches and drawing the other. Their only losses since August were Super Cup defeat against Wolfsburg, a friendly fixture defeat at Jahn Regensburg, and a Champions League loss to Arsenal.
Donning the Bayern Munich away shirt 2015/16 for their December 5
th
match against Borussia Monchengladbach, though, the Bavarians finally picked up a Bundesliga loss. Despite a scoreless first half and a dominant possession
performance from Bayern Munich, the home team found their groove early in the first half, scoring three goals in the space of 15 minutes. Considering the fact that Bayern rarely concede more than one goal in a match, the three-point deficit was a shock for both fans and players alike. The visitors did eventually get on the board, with an 81-minute goal from Franck Ribery, but it was too little, too late to forge
a comeback, and Monchengladbach ultimately won the game 3-1.
The victory is the new peak for what has been a remarkable comeback season for Monchengladbach. The football club, fresh off a third-place league finish in 2014 - 2015, lost their first five Bundesliga matches this season, spending the first month-plus of the campaign at the bottom of the standings. Six wins in a row turned things around for Monchengladbach, though, and despite a loss against Ingolstadt last week, the team's victory over Bayern Munich proves that they are no flash in the pan. In fact, Borussia Monchengladbach are now ranked third in the 2015 - 2016 Bundesliga?though they are still 16 points behind Bayern Munich.
Borussia Dortmund Continue Their Solid Season
Borussia Dortmund, meanwhile, moved three points closer to Bayern by picking up a win against Wolfsburg in their own December 5
th
away fixture.
Borussia Dortmund, like Monchengladbach, had a rise from the ashes to make this season, after an often-dreadful 2014 - 2015 resulted in the resignation of legendary manager Jurgen Klopp and a failure to qualify for the Champions League. Under the leadership of Thomas Tuchel, they've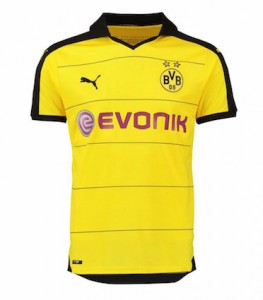 made a great comeback. They've won 11 of their first 15 games and currently boast the league's leading goalscorer?Pierre-Emerick Aubameyang, who has scored 17 points this season.
Aubameyang didn't score in Dortmund's 2-1 victory at Wolfsburg, but teammate Marco Reus?who is tied for fourth on the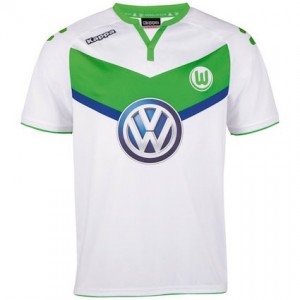 Bundesliga scorers list?netted the point that gave the Black and Yellows a 1-0 lead at the 32-minute mark. For a long time, it looked like that goal would give BVB a win, as the hosts struggled to put together a successful attack. Then, at 90+1, the Wolves finally equalized with a goal from defender Ricardo Rodriguez.
In a game between two lesser teams, such a late equalizer would have been the end. Rather than accept a draw, though, Dortmund launched one last attack, giving Shinji Kagawa the opportunity he needed to score the winning goal. At 90+3, with an assist from Henrikh Mkhitaryan (who also assisted with the Reus goal), Kagawa did just that. BVB won the game, in other words, but all of the most important action took place in allowance time.
The Current Standings
Of the four teams featured in these two key soccer games, Wolfsburg were the only ones knocked out of the Bundesliga top four. The Wolves are now in fifth, with 25 points from 15 fixtures. Borussia Monchengladbach and Hertha Berlin are in third and fourth, with 26 points apiece, while Dortmund are at 35 points and chasing the league leaders. Bayern Munich are still on top, with 40.
Could Borussia Dortmund catch
Bayern Munich
to contend for the title? Or are the Bavarians destined to win their fourth national football title in a row? Follow Soccer Box on social media for the latest Bundesliga news and action! We post frequent updates on
Facebook
,
Instagram
,
Tumblr
, and other popular social platforms.