The England national football team have never won a European Championship title. They've competed in the tournament eight times over the years (there have been 14 incarnations of the event) and have even gone to the semifinals twice. So far, though, the Three Lions remain winless in UEFA's largest international football competition. In preparation for 2016's we are asking can Premier League managers help England score a win?

Euro Frontrunners?

Still, in spite of England's surprising lack of success at Euro, there is plenty of buzz going around proclaiming that 2016 is the year. It's not difficult to see why, either: the England national team roared to a dominant performance in the Euro 2016 qualifiers, winning all 10 of their games for the only perfect score in the entire soccer competition. They also scored 31 goals while only allowing three, earning the best goal difference of any team in the competition.

These statistics indicate that England might finally be strong enough in terms of offense, defense, and perhaps most importantly, confidence, to finally break their European Championship losing streak. To make it happen, though, English national team manager Roy Hodgson has asked for help from the managers of the English Premier League.

How EPL Managers Can Help England's Case

England has a certain advantage in the European Championship in that virtually all of their players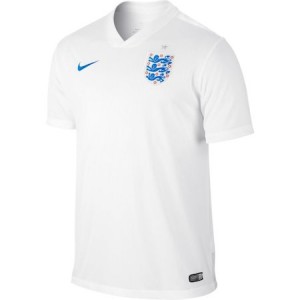 currently play for Premier League teams. Wayne Rooney, the team's captain and top scorer from the qualifiers, captains Manchester United. Danny Welbeck, who netted six goals during the qualifying competition, is a member of Arsenal's soccer squad. Other key cogs in the Three Lions lineup-including Harry Kane, Theo Walcott, Raheem Sterling, Jack Wilshere, Ross Barkley, and Joe Hart-all represent Premier League football clubs.

As a result, Premier League managers like Louis van Gaal, Manuel Pellegrini, Arsene Wenger, Jurgen Klopp, and, if he lasts the season, Jose Mourinho, can play substantial roles in helping England win the European Championship. Hopefully, they'll want to play those roles, since each manager hails from a different country.

Hodgson says that he has strong relationships with the various managers in the Premier League-a fact that could bode well for England as next year's European Championships draw near. In the past managers have often been frustrated to have their players doing double duty in both domestic leagues and international competitions. Sometimes, players don't even want to turn up for the international matches, particularly friendlies.


Since England has four high-profile friendlies coming up, it's important that the team bring their A-game to those matches. In December, the Three Lions will face Spain and France. In March, they'll take on Germany and the Netherlands.

Though the Netherlands, in a rather shocking turn of events, missed out on qualification for Euro 2016, the other three teams are all legitimate title contenders. Performing well in those friendlies will not only clarify England's chances at a European Championship title but will also keep their propulsive momentum going until June when the tournament gets underway. Bottom line, it's of pivotal importance that the EPL's managers and players treat those games as decisive dates, rather than as unimportant stopgap fixtures.

End-of-Season Preparation

In addition to keeping players healthy and engaged for England's forthcoming friendly matches, Premier League managers can also help to make sure that players are actually ready to go for when the tournament gets started in June. As Hodgson has noted, English players won't have much downtime between the end of the Premier League and the start of the 2016 European Championship. EPL managers, then, will play an important role in making sure that England's star players are razor sharp (and hopefully, uninjured) come the end of the domestic season.

Lastly, managers can help by delaying summer tours and post-season friendlies until later in the summer after Euro 2016 has already wrapped.

Are you excited for the 2016 European Championship in France? Show your support for the Three Lions and for the English Premier League's biggest stars, by picking up a new England jersey from Soccer Box.