Ask anyone in the soccer community who they expect to top Champions League 2015 - 2016 Group E, and the answer will be Barcelona every time. Not only are Barca the tournament's defending champions this year, but they also haven't lost many players since beating Juventus to take the title this past spring. Indeed, other than former team captain Xavi Hernandez and common late-game substitute Pedro, Barcelona have held on to almost all of their core talent for the 2015 2016 season.

A Slow Start for Barcelona

That fact didn't save Barca from a surprisingly slow start in this year's Champions League, though. The defending UCL champs laced up their cleats to face AS Roma in their first game of the 2015 2016 competition. The game, an away contest for Barca, seemed to tilt in favor of the Spanish football club early on when Luis Suarez scored a goal off an assist from Ivan Rakitic. But Roma responded quickly, equalizing the score just 10 minutes later thanks to a stellar long-range goal from Alessandro Florenzi.

From there, the game transitioned into a fairly clear stalemate. Barcelona dominated possession of the ball, but
Roma were able to do something that very few other soccer squads in Europe have done over the past year: stop Barcelona's unstoppable front line. The Romans held world-renowned greats like Lionel Messi and Neymar-both of whom tallied 10 goals in the 2014 2015 Champions League-scoreless for the entire match.

The result? A 1-1 draw that keeps Roma in the hunt for a knockout stage qualification and puts Barcelona in a place of poor momentum heading into game two. Barca's 1-1 draw has to be frustrating for the football club, especially considering that their La Liga rivals Real Madrid grabbed a 4-0 win in their opening match.

A Strong Opening for Bayer Leverkusen

Bayer Leverkusen, meanwhile, capitalized on the Roma-Barcelona draw, using it to vault into Group E's top slot. Leverkusen were the home team in a match against Belarus soccer club, BATE Borisov.

Bayer Leverkusen are in something of a tough spot in this year's UCL group stage. The team qualified for the prestigious UEFA tournament by finishing fourth in the German Bundesliga. That outcome, while good, puts Bayer a notch below Barcelona (La Liga champions) and AS Roma (Serie A runners-up) in terms of sheer clout. No wonder most football analysts are expecting Leverkusen to bow out of the Champions League after the group stage.

Because Bayer Leverkusen will probably struggle to win points in future matches against both Barcelona and Roma, they had to make a good first impression in their opening match against Borisov. They did just that, beating the Belarus club 4-1 in one of the most decisive wins of the tournament's first week.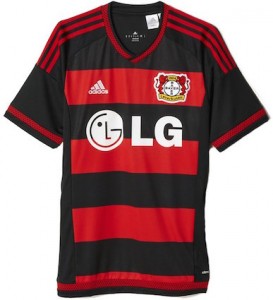 At first, it looked like the match might turn into an even matched battle. Bayer struck first, with Admir Mehmedi scoring just four minutes into the match. Mehmedi is a new asset for Leverkusen this year, having transferred to the football club this summer from SC Freiburg. Clearly, he's already making an impression. The celebrations over Mehmedi's early goal were brief, though. BATE equalized less than 10 minutes later, and the match was a battle again.

Borisov managed to hold the score at 1-1 until halftime. In the second half, though, Bayer Leverkusen went to work. Two goals from attacker Hakan Çalhano?lu and one from Javier Hernandez had Bayer up three points by the 75-minute mark. The win earned the football club three points in the Group E standings and a +3 in the goal difference column.

September 29th Fixtures

Unfortunately for fans of Bayer Leverkusen, the team's Group E lead will probably prove to be short-lived.
Today, the German soccer club travel to Camp Nou to face Barcelona. And while Barca were knocked off their game a bit in their first match against Roma, that's unlikely to happen again. After all, this will be the first UCL match that Barcelona will play at home since winning the tournament last spring.

Roma, meanwhile, will head to Belarus to take on BATE Borisov. The game should be an easy win for the Italian squad-even if Borisov will have the home field advantage.

What do you think will happen in Group E? Will Bayer Leverkusen secure one of the top two slots to qualify for the round of 16? Or will the predicted one-two outcome of Barcelona and Roma hold true? Either way, pick up a new Barcelona shirt 2015 2016 at Soccer Box to get ready for the action!