Along with the ongoing tournaments such as the Premier League, Serie A, La Liga, Bundesliga, Primeria, the Champions League is also in progress. This league incorporates a range of clubs from all of the leagues across Europe and is a widely celebrated by fans worldwide as they cheer on their favourite soccer team once more. Currently in the group stages, the Champions League is where clubs across the globe compete on the soccer field to eventually lift the trophy at the end of the games – thus gaining Champions status.
Within this blog post we will take a look at how the tournament is panning out at the moment and what we can expect from the clubs in the coming weeks. From looking at how the matches have been scheduled and the groups picked, to the highest scoring player and team, you will find out all about this here.
How are the Teams Grouped?
After the initial play-offs had taken place prior to the scheduled group matches, the teams were whittled down to the 32 names below. These were then drawn into their specific groups on the 30th August 2018. Their first set of matches were scheduled for the 18th and 19th September whereby each team within the group played against one another for a home and away match. Below you can see a breakdown of the clubs included in this season's Champions League Tournament.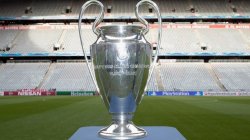 Group A
Atletico Madrid
Borussia Dortmund
AS Monaco
Club Brugge
Group B
Barcelona
Tottenham Hotspur
PSV Eindhoven
Inter Milan
Group C
Paris Saint Germain
Napoli
Liverpool
Red Star Belgrade
Group D
Lokomotiv Moscow
Porto
Schalke
Galatasaray
Group E
Bayern Munich
Benfica
Ajax
AEK
Group F
Manchester City
Shakhtar Donetsk
Olympique Lyonnais
Hoffenheim
Group G
Real Madrid
AS Roma
CSKA Moscow
Plzen
Group H
Juventus
Manchester United
Valencia
Young Boys
Impressive Results
Out of all of the matches played during the group games on the 18th and 19th September 2018 there was one main stand out team when it came to a successful score. This was Barcelona, who won 4-0 against their opponents – PSV Eindhoven. Looking at the historic results of this season's tournament, this score appears to be the highest result from a single match so far.
Just behind this there are five teams who have managed to acquire three consecutive goals in a single match, which in turn won them the fixture. These are Liverpool, Galatasaray, Ajax, Real Madrid and Manchester United. All of these teams mentioned, bar Liverpool defeated their opponents spectacularly after they failed to score at all during the game.
During these two days of matches there are four sets of clubs which drew within their games. These were:
Red Star Belgrade V Napoli 0-0
Schalke V Porto 1-1
Shakhtar Donetsk V Hoffenheim 2-2
Plzen V CSKA Moscow 2-2
Standout Players
Reviewing the group stage fixtures there are two main stand out players who have achieved greatness within a single match. The most outstanding at the moment is the Barcelona VS AS Roma game where Lionel Messi successful acquired three consecutive goals within the single match. This is the most impressive result so far as when looking at the overall results.
Just behind Messi is Pogba who scored a total of two goals within a single match when Manchester United played against Young Boys. However, one of these nets was acquired as a penalty.
Must-see Matches
Looking at the group fixtures for the next few weeks, we have listed below a breakdown of the must-see matches that you would not want to miss this season. The most competitive category appears to be group B where they have big names such as Barcelona, Tottenham Hotspur and Inter Milan within them. And after their success at the International Champions Cup, Spurs and the previous winners, Real Madrid are expected to be the strongest side this season.
However, after their shock departure of Ronaldo, we are uncertain if Real Madrid would be able to maintain their reigning Champions status. His swap of allegiance could mean that we could see Juventus rise to the top this season. But during the Juventus V Valencia group match on the 19th September, we can see that Ronaldo received a red card from the referee and was sent off – reportedly he was in tears as this was his first International match for the club. Could this be a sign that the swap of clubs is affecting his performance?
Group A
Atletico Madrid VS Borussia Dortmund – 24/10/18, 6/11/18
Group B
Barcelona VS Tottenham Hotspur – 3/10/18, 11/12/18
Barcelona VS Inter Milan – 24/10/18, 6/11/18
Inter Milan VS Tottenham Hotspur – 28/11/18
Group C
Paris Saint Germain VS Liverpool – 28/11/18
Group D
Galatasaray VS Porto – 3/10/18, 11/12/18
Group E
Bayern Munich VS Ajax – 2/10/18, 12/12/18
Group F
Manchester City VS Olympique Lyonnais – 27/11/18
Group G
Real Madrid VS AS Roma – 27/11/18
Group H
Juventus VS Manchester United – 23/10/18, 7/11/18
What are Your Predictions?
Within this article we have explored how the clubs are performing at the moment within the 2018/19 Champions League. And with all of the mentioned statistics above, how do you think the rest of the games will play out? Do you have a solid favourite for winning this tournament? Share your opinions with us on our social media pages where you can talk all things soccer with us and fellow enthusiasts.
You can also display your support for your cherished football team this season by donning their replica jerseys from our webstore – Soccer Box. Cheer on the defending champions and purchase an authentic Real Madrid home shirt today! We also have a wide range of football apparel available for a number of teams across the globe, so you are sure to find the top for you! We also offer a personalisation service on most shirts to give you that extra special feeling too!
This article was written exclusively for Soccer Box by Loren Astbury