Qualifying play for the 2016 UEFA European Championship won't continue until early September, leaving the 53 international teams vying for qualification in a weird sort of limbo as they await the next game. In the meantime, we've been going through and taking a look at the various groups in this year's Qualifying Competition, looking at everything from wins to goal difference in an attempt to determine which soccer squads will be contending at next year's Euro tournament in France. Today, Euro 2016 qualifying Group H is up.

The Teams

Group H, like most of the other groups that make up the Euro 2016 Qualifying Competition, is comprised of six different national football teams. These include-in the order of current standings-Croatia, Italy, Norway, Bulgaria, Azerbaijan, and Malta.

Before the qualifiers even began, Italy and Croatia were flagged as the teams from Group H most likely to progress to the actual Euro 2016 tournament. It's not difficult to see why: Italy is the only one of these six teams that has actually won a World Cup (they've won four), as well as the only previous European champion (having clinched the title in 1968). Croatia, meanwhile, are the only other team in the group to have played in the most recent incarnations of both the World Cup and the European Championship.

The Standings

So far, Croatia have been the big surprise of Qualifying Group H, winning four of their games, drawing the other two, and losing zero. Italy are also as-yet undefeated in the group, with three wins and three draws. Those records leave these two soccer squads just two points apart at the top of the group table, with Croatia at 14 points and Italy at 12.

The Croatian side still have a substantial advantage, though, thanks to superior goal difference. A handful of huge home wins for the Croatians (a 6-0 hammering of Azerbaijan and a 6-1 victory over Norway) has left the team with a GD rating of +13.

In comparison, the wearers of the Italy shirt 2014 2015 have only had modest triumphs. Their three wins (against Norway, Azerbaijan, and Malta) have only been one or two-point victories. The football team's goal difference, then, is markedly lower than Croatia's-at +4.

Those two soccer squads are the only teams on the table with positive goal difference. Norway have won three games and are just two points behind Italy in the standings, but have a -1 GD thanks to their precipitous loss to Croatia.

Bulgaria have two wins, two draws, and two losses, for an even 0 goal difference, while Azerbaijan and Malta are at -7 and -9, respectively. For the most part, these three squads are expected to be non-factors throughout the remainder of Group H qualifying play.

The Momentum

At this moment in time, the safe bets for Group H's Euro 2016 qualifying teams are still Croatia and Italy.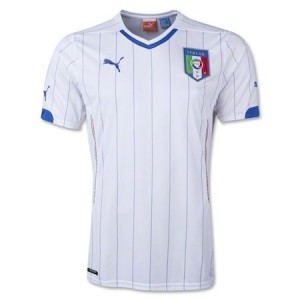 Their undefeated records and positive goal difference ratings will go a long way in keeping them at the top of the group table-even if Norway puts on a surge in the final four games of the qualifying rounds. And frankly, a surge from Norway doesn't seem likely.

Indeed, the Norwegian national football team has only qualified for the European Championship once in history-in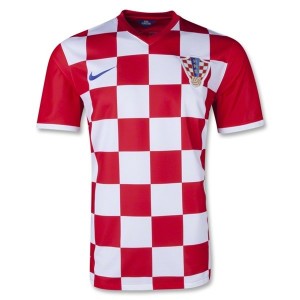 2000. Furthermore, they are currently one of the lower-ranked third-place teams in the entire Euro Qualifying Competition (sixth out of nine teams), and don't have the momentum they would need to challenge for one of the top two Group H spots. (Norway's two games this year have been the 1-6 loss against Croatia and a scoreless draw with Azerbaijan in June.)

Granted, no one really has momentum right now. Italy won their first three qualifiers, but have drawn their last three, and one of those draws was a 1-1 stalemate with Croatia on June 12th. In fact, the only Group H team that scored a win in June was Bulgaria, beating Malta 1-0. Both top teams will have a chance to reignite the energy in September, though, with the Croatian side set for a rematch against Azerbaijan, and the Italian squad scheduled for a home game against Malta.

Root for both of these football squads today, with a new Italy football shirt 2014 2015 or a 2014 Croatia home jersey from Soccer Box. Both shirts are currently selling for 25% off.