Galatasaray SK won their 20
th
Turkish Super Lig title at the end of the 2014 - 2015 season?and became the first football club in league history to wear four stars on their jerseys?but you wouldn't know it from watching them this season. So far, Galatasaray struggle to succeed in the 2015 - 2016 campaign, the Lions have fallen significantly behind core rivals Fenerbahce and Besiktas on the Super Lig table and crashed out of the UEFA Champions League with losses against Benfica and Atletico Madrid.
In November, though, the Lions took a step that was perhaps too drastic, given the still-solid state of their league record: they sacked manager Hamza Hamzao?lu. His replacement, Mustafa Denizli, took over on November 26
th
and won his first game since taking the position on December 4
th
, with a 2-0 Super Lig victory over Bursaspor.
The Brief but Impressive Galatasaray Legacy of Hamza Hamzao?lu
Mustafa Denizli has his own legacy with Galatasaray. He played one season with the club at the tail end of
his striker career, and has managed the football club on two prior occasions?first from 1987 to 1989 and shortly after from 1990 through 1992.
In other words, if
Galatasaray
officials felt like their soccer team needed a new guiding hand, Denizli at least made sense. He coached the club to a Super Lig victory in 1988, collected one Turkish Cup title and two Turkish Super Cups, and led the Lions to solid runs in both the European Cup and the UEFA Cup Winners' Cup. Coaching Galatasaray was the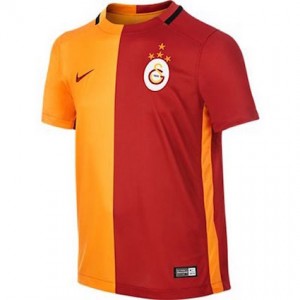 peak of Denizli's career, and the football club did fairly well with the arrangement, too.
Still, Hamza Hamzao?lu probably didn't deserve a sack?at least not yet. Hamzao?lu had only been at Galatasaray briefly, coming to the soccer club in December 2014 following the dismissal of Cesare Prandelli. Still, despite the fact that his stint with the Lions barely lasted a year, Hamzao?lu built a legacy at the club that fans will likely remember for a long time.
Hamza, like Mustafa, already had a history with Galatasaray when he was appointed manager. He had played as a midfielder for the club from 1991 to 1995 and participated in two consecutive Super Lig victories in 1993 and 1994. His appointment was a homecoming, and after what he did last season, many supporters of the Lions were probably hoping he would stick around at home for a lot longer than he did.
Making Something out of Nothing
When Hamzao?lu came to Galatasaray to take over for Cesare Prandelli, the organization was in solid enough shape. The soccer team had only dipped to third place in the 2014 - 2015 Super Lig. They had
failed to win a 20
th
title the season before but had still ended the year in second place, nine points behind Fenerbahce.
Still, the trigger happy boardroom at Galatasaray weren't satisfied with the state of their club. When they hired Hamzao?lu, the organization's higher-ups didn't even seem to have much faith in him, reportedly giving him just a $500,000 one-year contract. Not only did that contract give Hamza little to no job security, and not only did it make him one of the bottom-paid coaches in the Super Lig, but it also made him one of the lowest-paid
people at his own club.
Such a low salary and a no-confidence contract might have made another manager frustrated, scared, or jaded, but not Hamzao?lu. Instead, the cheap one-year deal made Hamza a livewire, determined to prove himself or die trying. He did prove himself, winning the Turkish Cup, the Turkish Super Cup, and the Super Lig during the 2014 - 2015 season. The Super Lig victory even earned the Lions the right to wear four stars on the Galatasaray jersey 2015/16.
Now, Hamzao?lu is gone, and club officials are putting their faith in Mustafa Denizli. Did they make the right decision, or did they make a mistake and fire a manager who could have built a real football dynasty at Galatasaray? Share your thoughts on the matter with Soccer Box, by linking up with one of our social media accounts! We are active on multiple platforms including
Twitter
,
Pinterest
, and
Google +
.