Up until now, the 2015 2016 Football League Cup has been largely predictable. Sure, Tottenham Hotspur, last season's tournament runner-up, bowed out in the round of 32. So did West Ham United, who have been surprisingly solid in the Premier League this fall. For the most part, though, the big teams made it to the League Cup's fourth round-including heavyweights like Chelsea, Arsenal, the two Manchester Clubs, and Liverpool.

As if sensing that the League Cup was getting a bit stagnant, fate stirred up some real drama in the League Cup 2015 round of 16. A few major upsets in the round, which took place on October 27th and 28th, could drastically shift the landscape for the tournament. But who were the major winners and losers, and which football clubs should you expect to see contending for the title, come the tail end of February? Read on to find out!

Winners: Jurgen Klopp and Liverpool

Jurgen Klopp notched his first victory in charge at Liverpool in the League Cup's round of 16. Scoring a 1-0 victory over AFC Bournemouth, in which Nathaniel Clyne scored the sole goal just 17 minutes into the proceedings, Liverpool improved their stock in the tournament and Klopp showed that, yes, he is making headway at Anfield.

Losers: Jose Mourinho, Eden Hazard, and Chelsea

A round of 16 loss-and a shocking early elimination for the reigning League Cup champions-provides compelling evidence that something needs to change at Stamford Bridge. The Blues narrowly avoided a regulation time loss against Stoke City, with Loic Remy scoring a goal at 90+1 to equalize the score and send the match into extra time. The game ultimately came down to a penalty shootout, which Chelsea lost 4-5 to Stoke. The man who missed his shot and cost Chelsea the game? Reigning PFA Player of the Year and consistent 2015 2016 underperformer, Eden Hazard. This disastrous exit has once more sparked a new round of questioning over the futures of both Mourinho and Hazard at Chelsea.

Winners: Manchester City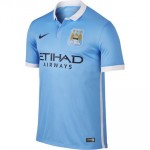 While Chelsea struggled to stay in the game against Stoke, Manchester City reaffirmed their current status as England's top football club, shredding Crystal Palace in the biggest victory of the round. The Sky Blues won 5-1, with five different players contributing the goals. None of those five players were Sergio Aguero or Raheem Sterling, either, a fact that should help instill confidence in Man City's lower-scoring (but still pivotally important) offensive players.

Losers: Arsenal

Arsenal has been weirdly inconsistent this season, and that inconsistency continued in the League Cup's fourth round. The football club faced the toughest draw of anyone in the third round when they took down Tottenham Hotspur. Despite having a much easier draw this time, though-against second-tier soccer squad Sheffield Wednesday-the Gunners stumbled to an embarrassing 3-0 loss, and early exit from the competition.

Winners: Hull City

Hull City had a disastrous season in 2014 2015, suffering relegation from the Premier League following an 18th place finish. Playing against Leicester City in the round of 16-who beat West Ham in the round of 32 and who are currently sitting fifth in the 2015 2016 Premier League-Hull were strongly expected to bow out. Instead, they held Leicester to a 1-1 draw in extra time and won the match on a 5-4 penalty shootout.

Losers: Manchester United


What happened here? Playing at Old Trafford against a second-tier club (Middlesbrough), the Red Devils should have had an easy victory. But Man Utd couldn't seem to make their shots, ultimately allowing the game to come down to a 0-0 draw and a post-extra-time penalty shootout. Wayne Rooney, Michael Carrick, and Ashley Young all missed their penalty shots, and Middlesbrough won the shootout 3-1.

Winners: Everton and Southampton

These games weren't as high-profile, but Everton and Southampton beat Norwich City and Aston Villa, respectively, to earn spots in the quarterfinals.

Which football club will you be supporting in this year's League Cup? Pick up a Manchester City jersey 2015 2016 or a Cheap Liverpool shirts at Soccer Box to support your squad!