By Karl Matchett.
Manchester City's Premier League record has been pretty clean-cut over the last half-decade; since a third-place finish in 2011 they have gone on to win the title and finish as runners-up in alternate seasons. With Chelsea having beaten City to the finish post last term, a heavy summer of spending was clearly made with improvement in mind-a £150 million outlay aimed at immediate upgrades and greater firepower in the final third.
That, allied to Chelsea's unexpected decline at the start of 2015-16, has made Man City clear title favouritesÂ…but just over a third into the season, they haven't yet made such strength in depth count. Top of the Premier League they might be, but only on goal difference from Leicester City and just two points clear of fourth-place Arsenal.
It certainly hasn't been the most convincing start to the year for a team who should, by common consent
at the outset of matches, have been sweeping aside all in their path.
Boss Manuel Pellegrini will doubtless point to injuries and the need to integrate the new players into the side as reasons why the team haven't gelled as completely as they might have done, but the recent run of one win in four games in all competitions-and four in eight-shows that consistency is still the watchword to be attained as far as City are concerned.
And, consistency is what they'll have to find reasonably quickly, because in a league as poorly perceived as this one is, only the title will be good enough.
Coming second (or worse) in a campaign where the biggest challenger is the perennially mentally weak Arsenal or a dull, bludgeoning rival in Manchester United will be absolutely unacceptable for the top flight's biggest spenders. Having won a title but not necessarily too many imaginations, given the resources available to him it's fair to say that Pellegrini's time at City would be a failure if he misses the chance to add to his honours list this term.
On the flip side, progression in the Champions League is an aim for the club-if not necessarily for all supporter groups-which stands a chance of being realised this term at last. After years of group stage disappointment and the unfortunate circumstance of being drawn against eventual treble-winners Barcelona in the round of 16 last year, City will hope for a better fate this time out. Progression to the knock-out stage is assured with one match to play, though trailing Juventus in Group D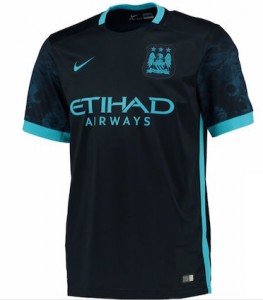 could easily see the Citizens paired with another of Europe's heavyweights in the first knock-out round; Real Madrid, for example, or Bayern Munich. Or Barcelona again.
Despite countless hundreds of millions of pounds spent on infrastructure, transfer fees, wages and development of the youth academy programme, City are yet to see any tangible return on the Continental stage. Reaching even the quarter-finals could be considered an appropriate step forward in that regard, but of course only if it comes alongside lifting another Premier League title.
That has to be the basic requirement for this campaign; as difficult as winning the title is in usual circumstances, as long as the season is and as varied as the challenges are along the way, City will never have a more straight-forward route to lifting the trophy than this one. Managerial changes, loss of form, a lack of style and not much more substance, Jamie Vardy, Tottenham and Arsenal.
That's what City are holding off this term and they should be more than capable of doing so.
A league title and a League Cup in his first year was an impressive landing from the Chilean manager. If that remains the sum total of his achievements after three years in charge, though, he cannot hope to argue the case against those who suggest he has significantly underperformed at the helm of the richest club the nation has ever seen.