It is finalized Portugal and Albania advance to Euro 2016 finals, but what was the story of Group I, and how did this result come to be? The Portugal national football team qualified for their sixth consecutive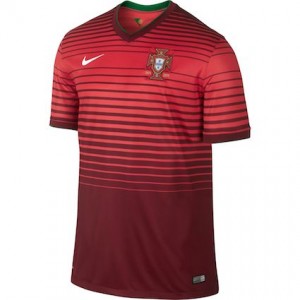 European Championship by winning qualifying Group I. The biggest question in the group's final weekend of play, though, was whether Albania or Denmark would snag the second qualifying slot. Both teams had similar records and point totals coming into the final weekend. Denmark had played seven of their eight matches, winning three, drawing three, and losing one, for a point tally of 12. Albania, meanwhile, had only played six of their eight games, scoring three wins, two draws, and one loss, for a point total of 11.
Even with the similar point totals, and even with Albania having one extra match to work with, Denmark were still the favorites to win the second qualifying slot from Group I. After all, the Danish soccer squad have reached seven of the past eight European Championships. They've also won the UEFA tournament before, in 1992 when they beat Germany 2-0 to close out an impressive Cinderella story run. Albania, on the other hand, had
never
qualified for Euro before.
A Surprising Final Weekend
Unfortunately for Denmark football fans, their team had a tough draw for their final match of Group I
competition. In their last game of the qualifiers, a Thursday, October 8
th
away fixture, the Danish side had to face off against Portugal.
Denmark played well enough in the match, actually beating Portugal in possession (51 to 49 percent) and holding the great Cristiano Ronaldo scoreless throughout. The Portuguese side still got more shots on goal, though, and at the 66-minute mark, one of those converted to a goal. The point, from AS Monaco midfielder Joao Moutinho, gave Portugal the win and put Denmark on shaky ground in second place.
The Danes were lucky on that first match day, as Albania also lost their match (0-2 to Serbia) to remain one point behind in the standings. On the final game day of Group I, though, Denmark's shaky ground crumbled. With a 3-0 win against Armenia, Albania surged into second place to secure their first-ever European Championship qualification.
The Group Standings
Denmark may have been favored to qualify for Euro 2016, due to their considerable history at the tournament. However, Albania no doubt earned their qualification. While Portugal were undoubtedly the
best team in Group I (finishing with seven wins, one draw, and 21 points), Albania are handsome runners-up.
With 14 points in the final standings and a goal difference of +5, the Albanian national football team clearly outplayed Denmark this time around. The Danish soccer squad finished with 12 points and +3 GD. They scored two fewer goals (eight) than Albania (10) while conceding the same number (five). Bottom line, while Albania will probably be long shots to get beyond the group stage at 2016's European Championship in France, they will certainly deserve to be there.
Denmark, meanwhile,
could
still land a spot in Euro 2016 through the playoffs. The playoff draw, which will pit third-placed teams from different groups against one another, will be held on October 18
th
. Four additional teams will qualify for next year's European Championship based on the playoff results.
Portugal's Euro 2016 Chances
As Group I's top football team, could Portugal be potential contenders to win the title at Euro 2016 next summer?
It's certainly possible. Portugal have never won the European Championship before though they were
runners-up in 2004 and made it to the semifinals in 2012. The soccer squad looked quite strong in the qualifiers, though, and they weren't even dependent on Cristiano Ronaldo for their wins.
Sure, Ronaldo was still the leader, scoring five of Portugal's 11 overall goals. But Ronaldo frequently ceded the spotlight to guys like Moutinho, Ricardo Carvalho, Nani, and others throughout the qualifiers. He even took time off for Portugal's final game, allowing other members of his team to shine in a 2-1 win against Serbia.
With Ronaldo turning 31 in February, Euro 2016 will certainly be his last European Championship. If he's going to win a major international tournament with Portugal in his career, this would be the one. Root for such an outcome, with a
Portugal shirt
2015 - 2016 from Soccer Box. Then, follow Soccer Box on social media to keep up with additional Euro 2016 and Portugal football news! You can find us on multiple social networks such as
Twitter
,
Instagram
, and
Google +
.