An eventful weekend in the English Premier League 2015 - 2016 week 14 saw Leicester City's Jamie Vardy shattering a 12-year-old record and Manchester City reclaiming the peak position on the standings table, among other things.

11 Games in a Row

Vardy was deservedly the story of the week, much like he has been the top story in English football for the majority of the season. In the midst of a 1-1 draw between Leicester City and Manchester United, the 28-year-old striker scored his team's lone goal. It was the 11th league match in a row that saw Vardy finding the back of the net, an accomplishment that no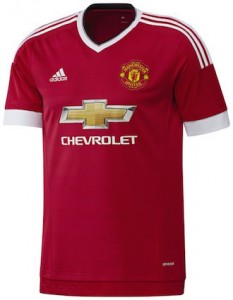 other player in Premier League history has ever managed.

During the 2003 2004 EPL season, Manchester United player Ruud van Nistelrooy set a record by scoring in 10 consecutive games. Vardy equaled that record last week in a 3-0 win against Newcastle and broke it this week just 24 minutes into the match. Fittingly, the Red Devils were the opponent for the record-breaking moment, and while they managed to equalize the score before the first half was out, Vardy was the undisputed victor of the contest. He'll go for 12 in a row-the all-time English record, set in the early 1930s by Jimmy Dunne-this coming weekend when Leicester's Foxes face Swansea City.

A Course Correction for Manchester CityÂ

Manchester City also had a good week, winning their first Premier League fixture since October. The win-a 3-1 triumph over Southampton-ended something of a dry spell for the Sky Blues, who have struggled in both domestic and continental play during the month of November.

While Man City started the month with a Champions League win against Sevilla, their stock seemed to decline as the weeks went by. First, they surrendered a scoreless draw to Aston Villa, the worst team in the English Premier League t
his season. Then they got pummeled by Liverpool on their own home turf-a 1-4 loss that made the expensive transfer of Raheem Sterling, formerly a Liverpool player, that much more of a sore spot for fans in the Manchester City home shirt 2015/16. A 0-1 Champions League against Juventus didn't help either, even if Man City have already secured their spot in the knockout stage.

Back at Etihad Stadium on Saturday, November 28th, the Sky Blues finally got a lucky break. Southampton-a solid soccer team last season, but one that has repeatedly underwhelmed this year-proved easy meat for the Manchester squad, who scored twice in the first 20 minutes to claim an early advantage. The victory, combined with Leicester's draw with United, catapulted City back into first place on the 2015 2016 Premier League table.

Other Outcomes


Elsewhere, Crystal Palace rather astoundingly notched the biggest win of the week, crushing Newcastle 5-1 and leaping into seventh place on the league table. The recent successes for both Crystal Palace and Leicester City prove that the Premier League's middle class is only becoming more powerful-a good thing for all English football fans. Unfortunately, this week it came at the expense of Newcastle United-a club whose fans have suffered quite a lot in recent years and aren't due to stop suffering anytime soon, even under the leadership of once-promising new manager Steve McClaren.

Speaking of embattled managers, Jose Mourinho's Chelsea couldn't follow up last week's win against Norwich City with a second consecutive victory. However, the Blues did manage to hold Tottenham Hotspur to a scoreless draw this week, neutralizing the recently on fire Harry Kane and preventing him from scoring a single goal. Considering Chelsea's defending champion status, a scoreless draw against anyone isn't a great result. However, considering the football club's recent woes, the fact that
they avoided a loss-and against a team as solid as the Spurs, no less-is a sign that they might be moving in the right direction.

Jurgen Klopp's Liverpool is certainly on the right track. The soccer team won a game against Swansea City over the weekend, a small 1-0 victory that nevertheless moved them from ninth to sixth on the Premier League standings table. An injury-laden Arsenal, meanwhile, held onto their fourth-place position, in spite of a lukewarm 1-1 draw with Norwich City.

Want to follow the latest in Premier League action? Follow Soccer Box on social media for continued updates and new perspectives! You can find us on multiple social networks including Twitter, Instagram, and Pinterest.