So far, the most notable talking points surrounding the 2015 2016 English Premier League season have been the implosion of Chelsea FC and the complete, utter dominance of Manchester City. Both of those trends continued to hold true in the Premier League's fifth week of competitive play. Chelsea continued to slip further down the standings table while Manchester City continued to fortify their position at the top. Does the Chelsea poor form mean that their title hopes are already dashed? Are Manchester City shoe-ins for a Premier League triumph? Only time will tell, but after Premier League week five 2015 - 2016, it certainly seems like both of those predictions might prove valid.

Chelsea's Disastrous Season

A year ago, Chelsea's Blues took an early lead in the EPL, beating Burnley 3-1 in their first match to take up residence at the top of the league standings table. They never surrendered that position thereafter, staying undefeated until December and losing only three matches all season. By the time May rolled around and the Blues were crowned the 2015 2016 Premier League champs, such an outcome had long been a foregone conclusion.

This year, Chelsea's campaign in the 2015 2016 EPL has been almost the exact opposite. After starting the season with a 2-2 draw against Swansea City, the Blues lost their week two fixture against Man City. Now, after five weeks of competitive play, Chelsea have already lost three matches
and have dipped to 16th place in the standings. Even manager Jose Mourinho has stated that the football club's title chances might be nonexistent.

The Blues' woes hit a new low on Saturday, September 12th, as players donned the Chelsea away shirt 2015 2016 to take on Everton. The away game resulted in a 1-3 loss, with Everton's Steven Naismith running rampant over the Chelsea defense. Naismith scored a hat trick in the game, with two of the goals coming in the first 25 minutes of play. Chelsea controlled the ball for more of the match than Everton, and midfielder Nemanja Matic did manage to put the Blues on the board at the 36-minute mark. Ultimately, though, it was just Everton's soccer game.

Manchester City's Winning Streak

The loss puts Chelsea in 17th place on the Premier League standings table-a far cry from the top position
they occupied for the entirety of last season. That top position belongs instead to Manchester City, and from the looks of it, the Sky Blues won't be leaving it anytime soon.

Indeed, Manchester City are one of just two clubs in the 2015 2016 Premier League that still have an undefeated record (with the other being Leicester City). They are also the only football club on the table that have managed five wins in five games and are four points ahead of the entire field after week five.

Week five saw the Sky Blues winning their fifth match of the season so far-this one an away fixture against Crystal Palace. The game very nearly spoiled Man City's perfect record, with the score remaining locked at 0-0 for the first 89 minutes of the match. It wasn't until minute number 90 that Manchester finally managed a goal.

When they did, it was Kelechi Iheanacho-an 18-year-old Nigerian striker who was just called up to Man City's senior team this season-who was responsible. Iheanacho truly did save the day for the Sky Blues. While he got a fair amount of play over the summer in various friendly competitions, he's only clocked two minutes in the Premier League so far. He came on as a late-game substitute for Wilfried Bony (at the 89-minute mark) and promptly scored a game-winner for his football club.

Iheanacho's goal keeps Man City's winning streak (and their EPL lead) alive for at least another week. Elsewhere, the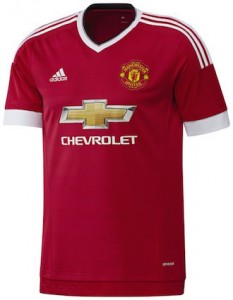 other members of the league's current top five (Leicester City, Manchester United, Arsenal, and West Ham United) all held strong with wins. Liverpool continued to disappoint with a loss. Southampton also continued to underperform, with a 0-0 against West Bromwich Albion. And Tottenham Hotspur escaped the week with a win (1-0, over Sunderland), but last season's golden boy, Harry Kane, remains scoreless for the new season.

Got any predictions for where the 2015 2016 English Premier League will go from here? Will Man City continue to dominate? Will Arsenal or Man United step up and challenge for the top position? Will Leicester continue to surprise? And will Chelsea's soccer squad find redemption? At Soccer Box, we want to hear what you have to say! Share your predictions with us on social media today! You can find us on multiple social networks including Facebook, Instagram, and LinkedIn.