At only 29 years old, it seems like Radamel Falcao should still have a few more good years of football left in his senior career. But the Colombian striker has been in major decline for the past few years, culminating this season in a near-disastrous loan stint with an imploding Chelsea FC. Briefly, there were rumors swirling that Zenit St. Petersburg would seek to sign Falcao and save him from his ongoing nightmare in the English Premier League. Now, though, with Zenit officially removing Radamel from their target list, what might be next for this underutilized and underperforming soccer star?

The Zenit St. Petersburg Confusion

On October 26th, soccer news outlets started reporting that Zenit boss Andres Villas-Boas was interested in signing Falcao. Villa-Boas briefly managed Chelsea during the 2011 2012 season. The main selling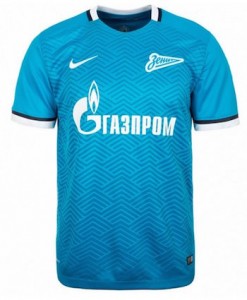 point was to give Radamel, who hasn't gotten much time on the field this season, regular starting positions in Zenit's Champions League campaign. Supposedly, the deal would have played out as a half season loan.

Needless to say, a move to Zenit-even on a half-season deal-would have likely been appealing to Falcao. While Chelsea are struggling to make a mark in the Champions League, having won once, lost once, and drawn once in their first three matches, Zenit are soaring. Indeed, the St. Petersburg football club have the only perfect three-win record in the entire tournament right now and seem safe bets to reach the round of 16.

Furthermore, Falcao would have supposedly been given regular playing opportunities at Zenit-something he hasn't gotten at Stamford Bridge. Indeed, in Chelsea's first 10 games of the 2015 2016 Premier League, Radamel only tallied 200 minutes of play. He was only a starter in one of those 10 league games and only scored once, as well. In the Champions League, he hasn't featured at all.

Now, it sounds like the Zenit St. Petersburg transfer isn't going to happen-at least not on a second-half season loan deal. Villas-Boas said that he was interested in signing Falcao during the summer transfer window, but that his club no longer has the lineup space or the money to take the Colombian forward.

Falcao's Decline

Watching Falcao's current predicament at Chelsea is sad given that he was, not too long ago, one of the best strikers in the world. For four seasons in a row, from 2009 to 2013, he averaged 35.5 goals per season, across all competitions.

Those four seasons, played at Porto and Atletico Madrid, made Radamel Falcao one of the hottest commodities in the football world. When AS Monaco paid a reported €60Â million to bring him to France for the 2013 2014 season, it seemed like he was on to bigger and better things.

Since that transfer, though, Falcao hasn't been the same. He played reasonably well during the first half of the 2013 2014 season, scoring 11 goals in 19 overall appearances. But a knee injury in January ended his season and ruled him out for the 2014 World Cup-a blow that may have cost Colombia a chance of contending for the title. (Colombia lost narrowly to Brazil in the quarterfinals.)

Falcao made a recovery in time for the 2014 2015 season, but the cards weren't in his favor. Monaco loaned him to Manchester United for a season-long loan, but he underperformed with the English giants, only scoring four goals in 26 Premier League appearances. The common line from soccer pundits is that Falcao needed consistent starts and play time to recover from his injury, rebuild his confidence, and get back to his previous levels of greatness. But an impatient Louis van Gaal frequently left Radamel sitting on the bench.

For the 2014 2015 season, Monaco again sent Falcao away on a loan, this time to Chelsea. It was understood from the get-go that Diego Costa was Jose Mourinho's top choice for a center forward, and Falcao has, as a result, not seen much time on the football pitch. Could that fact change if Mourinho ends up getting sacked? After all, whatever worked for the Blues last season isn't working for them this year. Maybe switching out Costa for Falcao could help the club recapture the energy of their winning 2014 2015 run.

What do you think? Are you sad to learn that Radamel Falcao won't be wearing the Zenit St Petersburg jersey 2015 2016? Or do you think he still has a role to play at Chelsea? At Soccer Box, we want to hear your thoughts about the embattled Colombian striker. Find us on Facebook, Instagram, or Pinterest, as well as other popular social platforms.