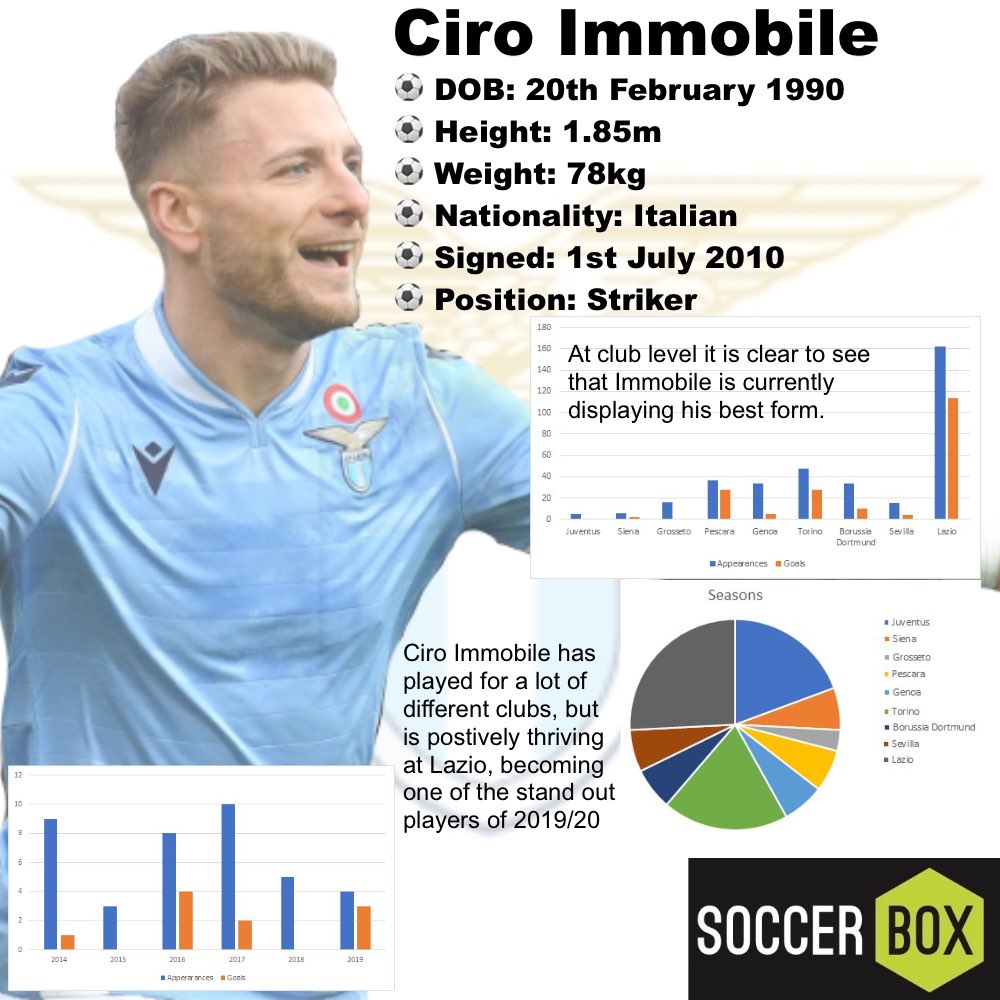 Within this article we are going to look across the long-standing football career of Ciro Immobile. Exploring his transition from youth to senior squads on both the club and international side, we are going to analyze his historic and current performance on the pitch.
Here are the basics of Ciro Immobile's personal and player profile, keep reading to find out more about his football career:
DOB – 20th February 1990
Height – 1.85m
Weight – 78kg
Nationality – Italian
Signed – 1st July 2010
Position - Striker
Immobile's Youth Career
Ciro was born on the 20th February 1990 in Torre Annunziata and started his youth career in football at the Torre Annunziata '88. After being at the football school in his local area, he transferred to Maria Rosa before joining the Salernitana youth team. During his time with Salernitana he did not reach the level he wanted of exposure for his talent as he often found himself on the bench. Because of this negative experience with Salernitana he moved shortly after joining to the youth team for Sorrento.
With the Sorrento youth team Ciro thrived as he scored 30 goals in the U17 division during the 2007/08 season. During a tournament against Torino, the scouts from Juventus were really impressed with his performance and later signed him at the age of 18 for 80,000 Euros. During his time with Juventus he played in the Primavera league and saw his team through to their 2009 win at Torneo di Viareggio. Throughout the season he scored a total of five goals for the Juventus youth side, with two of these being in the final.
Sorrento – 2002 to 2008
Juventus – 2008 to 2009
Immobile's Senior Club History
In March 2009 Ciro made his debut as a s
Read more »