What a difference a few games can make. Prior to the first weekend of September, Euro 2016 qualifying Group H was a clear battle between Croatia and Italy. The former had won four of their qualifying games and drawn the other two, for a leading point total of 14. The Italian national football team, meanwhile, had split their success between three wins and three draws, for a tally of 12 points. Norway, finally, were a distant third, with three wins, one draw, and two losses combining for seven points in the standings.
A Competitive Group
After games were played on both September 3
rd
and September 6
th
, though, the landscape looks quite
different in Group H. Two wins apiece for both Italy and Norway pushed the soccer teams to the one and two slots on the group standings table. Croatia, meanwhile, picked up a draw and a loss to tumble to third place.
At this point, it probably wouldn't be a stretch to call Group H the most competitive group in the Euro 2016 qualifying competition. While the other three teams?Bulgaria, Azerbaijan, and Malta?are all out of qualification range, Italy, Norway, and Croatia all still have a shot at topping the group.
Italy's Uneven Qualifying Campaign
Fans in the Italy away jersey 2015 - 2016 are especially happy after September's big first weekend, which
unquestionably establishes the Blues as the favorites to win the group. Italy were somewhat undervalued coming into the qualifiers, having exited last year's World Cup tournament after a disappointing group stage performance. They seemed to find their footing early in the qualifiers, as they won their first three. But three draws in a row?against Croatia, Bulgaria, and then
Croatia
again?left fans wondering if the Italian side might not have enough gas in the tank to win
Group H.
The September 3
rd
win against Malta was Italy's first competitive win since last October, and their first win period since a friendly match with Albania in November. The September 6
th
win over Bulgaria, meanwhile, seemed to announce that the Italian national football team is back.
Granted, Italy's success is still fairly modest, compared to other national soccer squads competing for Euro 2016 qualification. Across eight matches, they've only scored 11 goals?15 off from England's competition-high mark of 26. Qualification for next year's European Championship might be a safe bet for Italy at this point, but the soccer team will certainly need to improve offensively if they are going to replicate (or improve upon) their runner-up run from Euro 2012.
Croatia or Norway: Which Soccer Squad Has the Better Chance at Euro 2016 Qualification
In current Group H point totals, Italy are the leaders with 18, while Norway and Croatia are just behind
with 16 and 15, respectively. With Italy scheduled to play Azerbaijan on October 10
th
, we feel pretty confident that the Blues will be able to nab at least one more win to secure their first or second place spot. But which team will join them in the direct qualification pool for Euro 2016, and which squad will head off to the playoffs for one last shot?
Norway, despite their big surge last weekend?they won games against both Bulgaria and Croatia?seem almost destined to finish third. Croatia have a better recent record in world football. They qualified for the 2014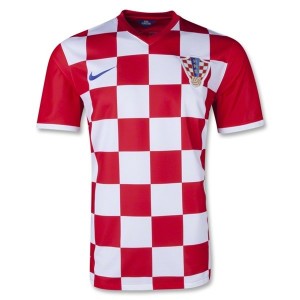 World Cup, and have participated in each of the past three European Championships, while Norway haven't had a presence at Euro since 2000. The Norwegian football team also have tougher draws for the final two games (they'll play Azerbaijan and Italy) and have a much lower goal difference (+2, compared to Croatia's +11), meaning the Croatian football squad will have the edge if there ends up being a tie that needs breaking.
What are your predictions for the final games of Group H? Will
Italy
hit another dry spell and tumble to third? Will Norway continue their recent winning streak and pull off a direct qualification? Will Croatia bounce back from their poor September performances to win the group? Will all three teams qualify directly? (That's a possibility, as Croatia are currently ranked second among all of the third-place teams in the qualifying competition.) Share your thoughts with Soccer Box on social media! You can find us on
Twitter
,
Instagram
, and
LinkedIn
as well as other popular social networks.