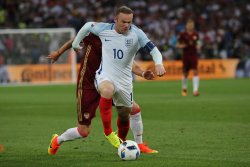 When Wayne Rooney scored a penalty goal 84 minutes into England's September 8th Euro 2016 qualifier
2016, it was a big moment for a couple of different reasons. First of all, it gave the Three Lions a valuable 2-0 win on a competitive international stage-something that is still important, a year after England's dismal performance in the 2014 World Cup. Secondly, it continued England's perfect record in the Euro 2016 qualifying competition-eight wins, zero draws, and zero losses, with 26 goals scored and only three conceded. No other national football team in Europe is playing better football right now-not even World Cup champs Germany, who only have a 6-1-1 record in the European Championship qualifiers. Third, and most importantly, Rooney's late-game penalty goal against Switzerland was his 50th for the England national football team-not just a personal record, but a new record period in the annals of Three Lions football. So we assess the facts surrounding the statement: Wayne Rooney greatest English player ever.

A Huge Accomplishment

The record-setting goal begs the question of where Wayne Rooney belongs in the conversation about the greatest soccer players that England has ever spawned. Bobby Charlton, the former top goalscorer for the England national football team, scored 49 goals in 106 appearances. Rooney scored his 50th goal in his 107th national team appearance. Since Charlton is regularly considered one of the best midfielders in history-from England or otherwise-where does Rooney's new record-holding status put him among his country's best-ever players?

An All-Time Great

Some fans will question whether or not Rooney deserves to be mentioned alongside other players who
have had a huge impact on England's national football team. After all, household names like David Beckham or Steven Gerrard, or prolific presences like Peter Shilton (still England's most capped player with 125 appearances to his name) are worshipped like bona fide national heroes by many soccer fans.

Still, it would be legitimately impossible to deny that Wayne Rooney has had a huge impact on English soccer. Even since becoming England's youngest goalscorer all the way back in September of 2003 (at the age of 17 years and 317 days),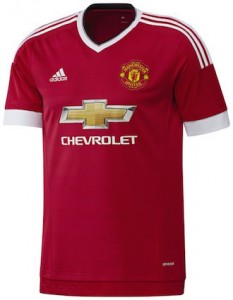 Rooney has been one of the Three Lions' most dependable offensive stars.

Indeed, just look at Wayne's records, stats, and achievements with the English national team: most goals (50); most goals in competitive matches (36); youngest player to feature in a World Cup match; youngest player to feature in a European Championship match; 107 appearances; three World Cup appearances; team captain.

Add Rooney's considerable success on the club football level-where he's helped Manchester United to five Premier League titles, a Champions League title, a Club World Cup win, two Football League Cups, three FA Community Shields, and he begins to look like a true contender for the title of "greatest English soccer player of all time."

What's to Come?

When Steven Gerrard retired from international play last summer, he was 34. Frank Lampard, who retired at the same time, was 35. It's not uncommon for England's brightest stars to play for the Three Lions well into their 30s. And if Wayne Rooney does continue to play and play well, what else could he accomplish? Could he break Peter Shilton's appearance record? Could he extend his goal tally to 60 or 70? Could he lead England to a Euro 2016 victory?

Only time will tell, of course, but for now, you can celebrate Wayne by picking up a England jersey 2015 2016 from Soccer Box and rooting for the English soccer squad next month as they wrap up their Euro 2016 qualifying campaign.