In 2014, the German national football team became only the third national football team in history to win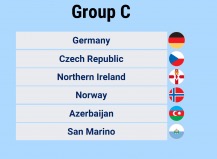 four World Cups. Starting next fall, they will begin their campaign to tie the record for five titles?a feat that only Brazil have accomplished in the past. The journey will begin on September 4
th
, when Germany play Norway on the first match day for the UEFA's qualifying rounds for the 2018 FIFA World Cup. The Germans are playing in World Cup 2018 UEFA Qualifying Group C, which also includes the Czech Republic, Northern Ireland, Azerbaijan, San Marino, and the aforementioned Norway.
Germany's Chances at Outright Qualification: Guaranteed?
Based on Germany's status as reigning World Cup champions?not to mention their current FIFA
rankings as the number three national team in all of global football?it's highly doubtful that the squad will fail to win Group C and score outright qualification for the 2018 World Cup in Russia.
Indeed, not only have Germany only missed out on two World Cups in the history of the FIFA tournament?first in 1930, because they didn't enter; and second in 1950, because they were banned?the four-time winners have about as perfect a qualification record as any other national football team in the world.
Let's break it down: of the 18 World Cups Germany have qualified for, they've played in the actual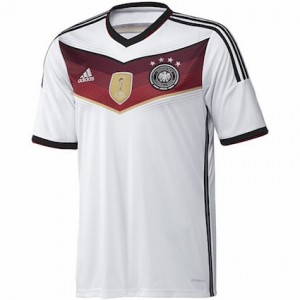 qualifying rounds 13 times. In 1958, 1978, and 1994, they qualified as defending champions?a rule that is not in place anymore?while 1974 and 2006 both saw the Germans qualify as tournament hosts.
For the remaining 13 World Cups that the German national football team has participated in, they've had to compete for qualification like every other country. In those 13 qualifying campaigns, the Germans have played 84 games, of which they've won 64. They've drawn another 18, which means that they've also only lost
two
World Cup qualifying soccer games,
ever
.
The last time Germany lost a World Cup qualifying game?and also, incidentally, the only time they didn't win their qualifying group outright?was in the ramp-up to the 2002 tournament in South Korea and Japan. They lost 1-5 to England on September 1
st
, 2001. Germany's only other loss in the qualifiers was against Portugal in 1985.
Bottom line, Germany are about as guaranteed to qualify for the World Cup?and to qualify outright, by winning their group?as any other national soccer team on the planet. We don't expect that fact to change next year, as the Germans begin their campaign for a fifth FIFA title.
The Rest of the Field
With Germany's ascendance to the top of the UEFA Qualifying Group C, fans in the Czech Republic home
shirt 2014 - 2015 will undoubtedly be worried that their football team will have to wait another four years for another shot at reaching the most prestigious event in soccer.
The Czechs haven't made it to the FIFA tournament since 2006, when they fell in the group stage against Italy and Ghana. Of the other teams in Group C, they are the highest
ranked by FIFA?20
th
, versus Northern Ireland at 40 and Norway at 68. However, the Czech Republic side finished third in their group in the 2014 qualifiers?missing out on both an outright qualification and a playoff spot. To add insult to injury, the second-place team in the Czech soccer squad's 2014 qualifying group (Denmark) had the poorest performance of any second-place team in the entire UEFA qualifying competition, and therefore didn't get a spot in the playoffs either.
As for the other soccer teams in Group C, Northern Ireland haven't gone to the cup since 1986, Norway have missed out on qualification since 1998, and Azerbaijan and San Marino have never qualified.
What do you think will happen in Group C? Will the German national football team have the easiest path to the World Cup of any UEFA nation? Will the Czech Republic squad improve upon their 2014 qualification performance enough to not only land in second place, but to also earn a playoff position? Will Norway or Northern Ireland challenge for second? Follow Soccer Box on social media, and let us know your thoughts! You can find us today on
Facebook
,
Tumblr
, and
Google +
.