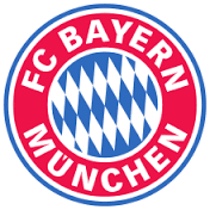 Bayern Munich Home Kit
As one of the most celebrated clubs in world football the Bayern Munich Home Football Kit is exceptionally popular with fans not only in Germany, but also around globe, and the home strip is the most popular by far. Here at Soccer Box we stock the official Bayern Munich kit including the shirt, shorts and socks in a full range of kids and adult sizes. Order today and cheer on the Bundesliga champions.



History of the FC Bayern Munich Home Kit
Throughout the history of Bayern Munich the club has generally worn a home kit that includes the colour red, however the style has changed over the years. The official club colours were originally white and blue, but in 1905 they were forced to adopt red shorts. The earliest form of red was maroon shorts, which were teamed with a white jersey.

Between 1968 and 1974 there was a lot of swapping and changing and home kits included a red and blue stripe shirt, a red and white striped jersey and a plain white kit with red accents. In 1974 Bayern Munich adopted an all red home kit and this has been the primary format ever since. The home shorts are occasionally white, and the home socks often feature hoops or include white, blue or black detailing.

Adidas is the long-term kit supplier to Bayern Munich, and they have produced some fantastic home kits throughout their long tenure, with many more to come as the club signed new deal with Adidas, which will last until at least 2030. Over the years Adidas has launched some celebratory style kits to reflect past styles including a red and blue stripe home shirt in 1996 and 2014, an all white kit in 2003 and for 2016/17 they introduced white shorts and a subtle horizontal stripe design to the home shirt. Do you have a favourite Bayern Munich home football kit? Find us on social media and share your thoughts and pictures with us.

The home of Bayern Munich is the Allianz Arena, but this has not always been the clubs football ground. FC Bayern played at a variety of different fields and stadiums in their early years moving to the Grunwalder Stadion in 1925, they played here until 1972. From 1972 - 2005 the clubs home was the Olympiastadion, this was deemed unfit for purpose and in anticipation of the 2006 World Cup a new stadium was built.

Since 2005 the Allianz Arena has been home to the Bayern Munich team. Fans flock to the stadium on match days wearing their team kit and accessories. Following several renovations the stadium now has a capacity for up to 75,000 football fans, and Bayern Munich matches are some of the most well attended in European football.

Whether you attend home games or watch from afar the Bayern Munich home kit range is perfect for highlighting your team allegiance or even the Bayern Munich away kit, which is also available here!. Shop with us for the official Adidas shirt, shorts and socks while supplies last. We strive to keep our prices low, our shopping cart is secure and we offer worldwide delivery options for your convenience.