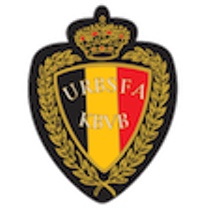 Belgium Home, Away Football Shirts & Soccer Jerseys
This is the Belgium football shirts shop at Soccer Box, here you can find the latest football shirt, shorts and socks for the Belgian national team. We are supplied directly from Adidas and you are shopping for genuine merchandise, we stock junior and adult sizes in the Belgium home and away jerseys, as well as a selection of training wear and accessories. Order now for fast worldwide delivery options.

Colours of the Belgium Soccer Jerseys
The colour scheme of the Belgium home kit is inspired by the Belgian Flag. The home shirts are usually red, and may or may not feature yellow and/or black detail. The shorts can be black or red, with the Belgium home jersey, shorts and socks being primarily red for the 2018 World Cup.

The primary colour of the Belgium away kit is usually either white or black, or a combination of both. Some of our favourite incarnations of the away football shirt are listed below:
1983/85: White jerseys with diamond pattern on chest
2002/04: Black with bold red flank design
2014/15: Black with diagonal red and yellow stripe
Do you have a favourite Belgium home, away or third jersey? Why not look us up on social media and share pictures of your shirts with us, we love to hear from passionate football supporters.
Fortunes of the Belgium National Team
The Belgian football team played their first international in 1904, drawing 3-3 with France. The stalemate that ended that game has shrouded the team ever since, with historic periods of fleeting success or demise, their appearances at major tournaments appear to be all or nothing. The three most successful time-spans to date are:
1920-1938 – 3 x World Cup qualification
1970-2002 – 6 x World Cup qualification & 3 x Euro appearances
2014-Present – 2 x World Cup qualification & Euro 2016 quarterfinals
Belgium at the FIFA World Cup
The Belgium football shirts appeared in the first World Cup tournament in 1930, where they were eliminated in the first-round finishing 11th out of 13. Their most successful World Cup to date was in 1986, where they scored a 4th place finish.

In recent history Belgium reached the quarterfinals of the tournament in Brazil 2014, where they made a name for themselves as a difficult to beat team. In the first knockout stage, they beat USA 2-1 in extra-time, after forcing the American goalkeeper to make a massive fifteen saves. They were eventually knocked out by Argentina, losing 1-0 in what was an extremely close match.

In the upcoming 2018 World Cup, which will be hosted by Russia, the Belgium squad have secured their place. The Belgian national team were drawn into Group H, which they topped with 9 wins and a single draw. Recent form, and some star players including goalkeeper Thibaut Courtois, Manchester United's Romelu Lukaku, and captain Eden Hazard, mean that anticipation and expectation is high for the squad's performance in 2018.
Belgium at the European Championship's
Since the conception of the UEFA European Championship in 1960, the Belgium shirt has made appearances at five tournaments with varying levels of success. Below we list the years that the team qualified for the Euro finals and their finish position.
1972 – 3rd place
1980 – Runner up (their best to date)
1984 – Group stage
2000 – Group stage
2016 – Quarterfinal
Ordering the official Belgium Kit
Since 2014 Adidas has been the manufacturer of the Belgian soccer jerseys, they design, produce and supply the home, away shirt, shorts, socks and all training gear. Here at Soccer Box we are supplied from the Adidas European distribution centres, so you can feel confident in shopping for the official Belgian strip in sizes from little boys, youth to XXL.

Choose the items of kit that you require and add to your cart, checkout online using our secure order form and payment processor. We offer worldwide delivery options for your convenience, and should you need advice before, during or after placing an order our helpful customer care team are available by phone or email during business hours.